THE DEVELOPMENT
One Zen is where East meets Vallarta. It is where the elegant simplicity of Zen blends with the cultural vibrancy of Puerto Vallarta.
Here you will find ocean vistas and mountain backdrops. Limitless horizons and chill green spaces. Exclusive beach and mountain clubs. Zen amenities and health and wellness facilities. The Malecon at your doorstep and the world at your fingertips.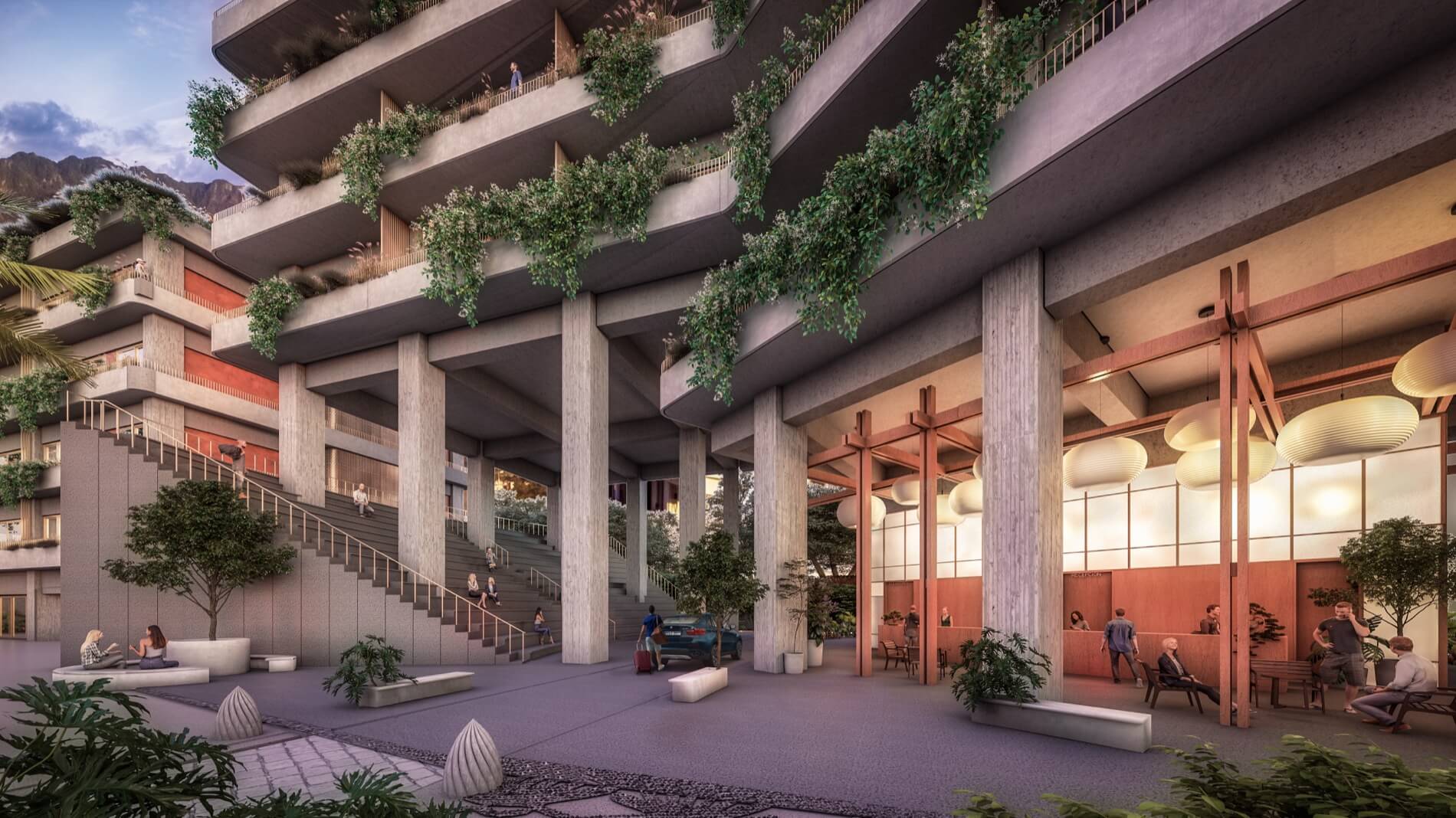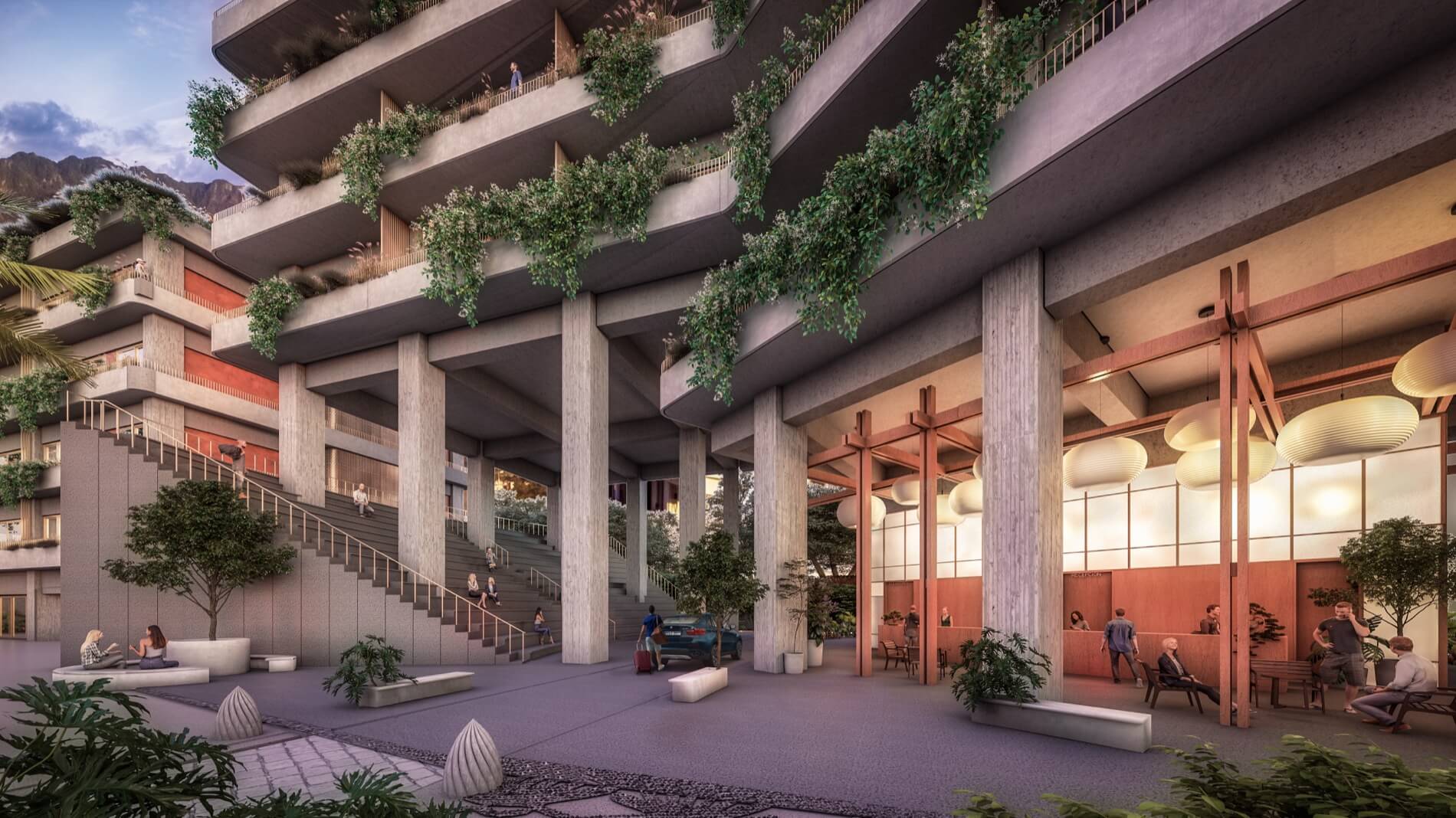 The One Zen residences at Zoho City by 4CGi is an exclusive collection of 136 luxury residences located in the heart of Puerto Vallarta. Designed by acclaimed 3.14 architects, Residences feature spacious interior living with thoughtful finishes throughout, expansive open concept spaces, spectacular ocean and mountain views, zen-inspired amenities, and fully-serviced concierge living.
Designed by the renowned architect, Dr. Leonardo Diaz Bioroli, One Zen is a true masterpiece, offering residents unparalleled views and a rich array of amenities. The architecture incorporates advanced building technologies and sustainable design practices, which not only minimize environmental impact but also ensure a secure, clean, and comfortable living environment.
Amenities
One Zen offers personalized concierge services for lifestyle management and exclusive event access.
It boasts the Zendo Collection wellness center with private massage rooms, fitness and yoga studios, infrared sauna and steam room, a chef's kitchen, entertainment room, meditation room, and a sun deck with a designer pool.
A grand entry with a five-star open-air lobby, auto court, and patented Mendez Blake Amphitheatre awaits residents, along with convenient access to car share, electric car charging, and secure underground parking.
One Zen also provides a secure children's play area and pool, a fleet of cars, and exclusive use of a luxury Cobalt coastal cruiser boat. Residents are also granted access to the Zoho High Sierra Retreat, a mountain retreat ideal for outdoor activities and relaxation.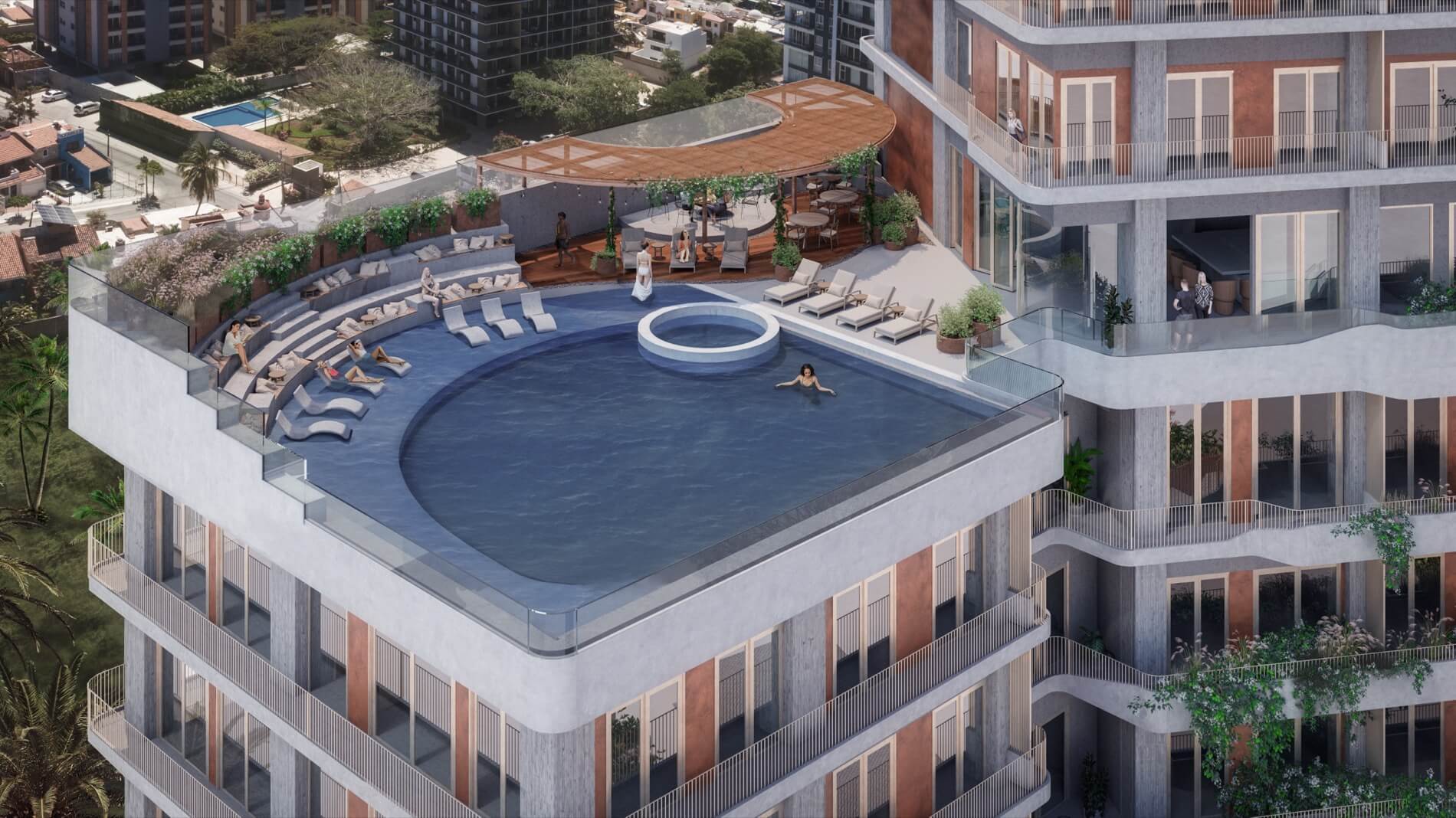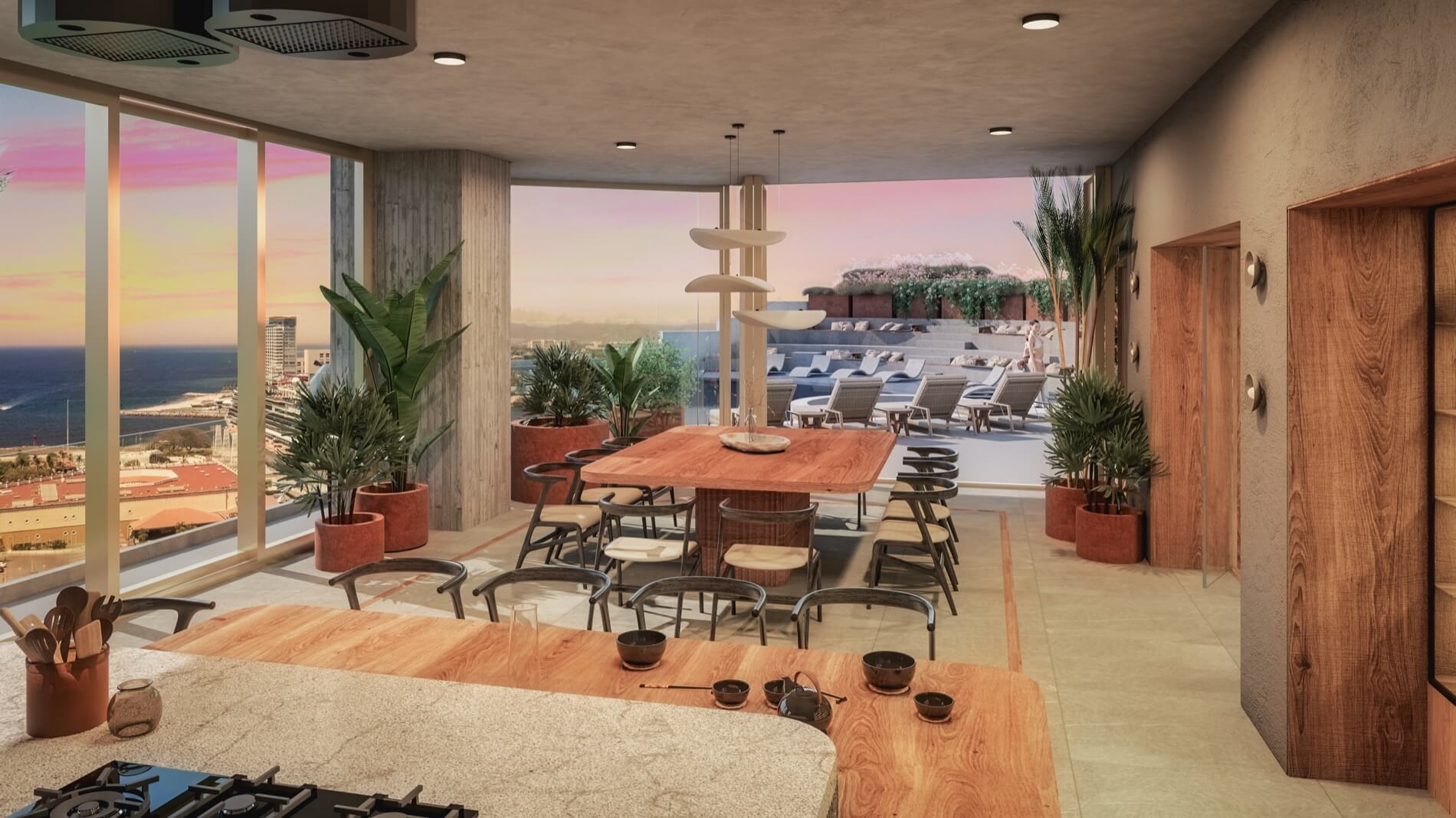 Models
One Zen offers two unique residence options - the Architect Series and The Estates - each designed to cater to a range of lifestyle and investment needs.
The Architect Series is inspired by Atelier-style living and designed with work, life, and investment return in mind. These residences are characterized by their highly efficient layouts, maximizing every inch of space without sacrificing livability.
At the pinnacle of luxury living is The Estates. These residences, located on the topmost floors, provide expansive floor plans with ample room for families and home office needs. Each unit is crafted to offer a unique design experience, including custom designer interiors and your choice of the finest finishing touches and appliances. These residences provide an air of exclusivity, ideal for those seeking grandeur and elegance.
Location
Situated in Puerto Vallarta, voted the world's friendliest city and the second-best place to retire globally, One Zen promises an ideal blend of urban, beach, and mountain lifestyle.
One Zen offers expansive ocean and mountain views and is a short walk from the beach and el Salado Nature Reserve.
Its central location is a short drive from the international airport, Marina Vallarta, and Puerto Vallarta's bustling downtown, offering an incredible blend of culture, entertainment, ocean activities, and recreation.
Financing Plans
PLAN 100

12% OFF
Deposit
Signing of the purchase agreement
100%
Remainder
On delivery - Deed of the unit
0%
PLAN 80-20

9% OFF
Deposit
Signing of the purchase agreement
80%
Remainder
On delivery - Deed of the unit
20%
PLAN 50-50

6% OFF
Deposit
Signing of the purchase agreement
50%
Remainder
On delivery - Deed of the unit
50%
PLAN 30-70

2.5% OFF
Deposit
Signing of the purchase agreement
30%
Remainder
On delivery - Deed of the unit
70%
PLAN DEFERRED
Deposit
Signing of the purchase agreement
10%
Deferred payment
24 months after signing the contract
20%
Remainder
On delivery - Deed of the unit
70%